For many companies, vehicles are the workhorses, carrying tools, equipment, and workers to jobsites, day in and day out. As such, the company van is a core purchase that defines the kind of work you carry out, the types of customers you serve, and the sorts of employees you hire. The size and versatility of a van impact its capabilities; make sure to consider towing capacity, mileage, cargo space, and other specifications uniquely required by your company's services.
Actually, don't worry about. We've already taken all those into account and factored in the most important thing – your recommendations. The vans listed below are the ones most commonly recommended by HVAC business owners but their recommendations definitely apply to contractors of all trades.
That being said, before you make your next cargo van purchase, make sure you're buying a quality vehicle that's capable of meeting the demands of your trade. Here's a rundown of ten van models you might consider, as well as what actual business owners have to say about them:
Installation/Construction/Commercial Vans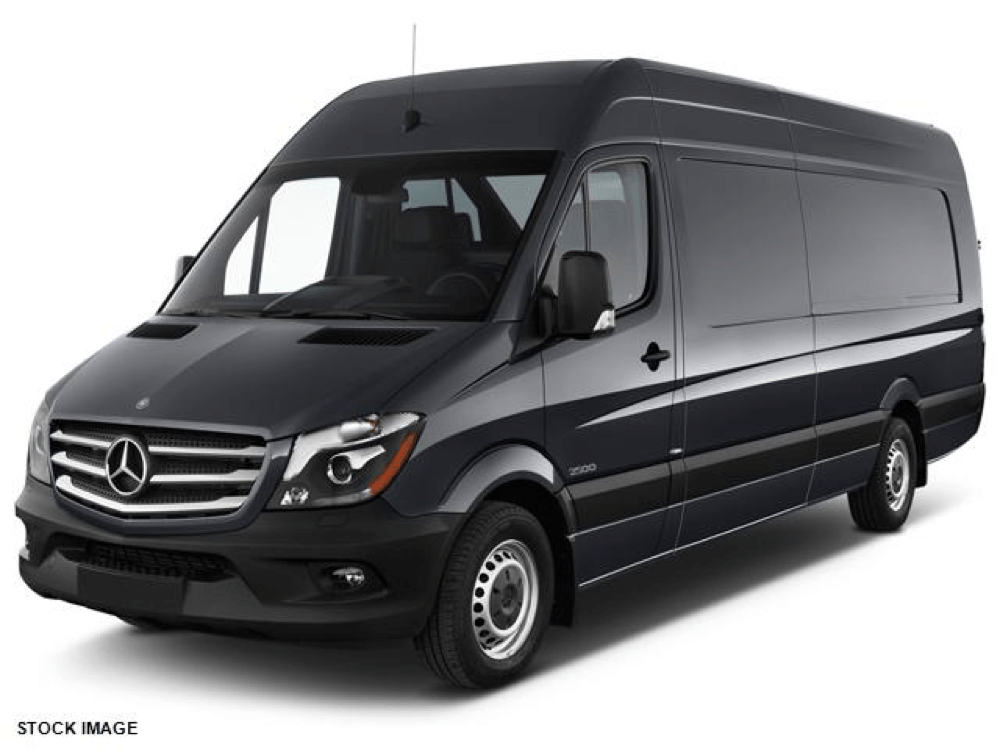 MPG: 19
Storage (width x height): 70.1″ x 66.5″
Engine type: Diesel
Price: $42,000
The van we most highly recommend for heavy-duty work is the Mercedes Benz Sprinter. It comes with the highest starting price tag of all the vans on this list, but you get a big loading capacity, good mileage, and loads of features with this diesel van. Keep in mid, maintenance costs can run high. An HVAC company owner from Montreal writes:
We have three going on four vans, and Sprinter is far better in fuel economy. Usage is also amazing because of the high top. Costs more, but does a whole lot more, so we're switching to all Sprinters.
MPG: 12
Storage (width x height): 70.2″ x 55.8″
Engine type: Petrol
Price: $33,000
Our second highest recommended van is the Nissan NV 2500, which offers a lot of cargo room and excellent reliability, for a reasonable price. It's not at the top of our list for fuel economy, but owners find a lot to appreciate about its roomy interior and low maintenance costs.
"We've had our Nissan for three years – still has original brakes, only been down for the oil changes – no repairs!" writes an HVAC business owner from San Antonio. Another HVAC business owner from Arkansas was delighted with the cargo space, noting,
With shelving on both sides, I still can get a five ton condenser on a skid in between them. Plus, I can stand up and walk around inside without having to stoop over.
MPG: 15
Storage (width x height): 57″ x 52.9″
Engine type: Petrol
Price: $32,000
The Chevrolet Express may lack the cargo room and traction control features common in the other commercial vans on this list, but its reputation for reliability and low maintenance needs have earned it a following, among many of our readers. "Express is my pick, hands down," writes an HVAC business owner from Oregon.
Bought brand new, now at 155,000 miles with regular service and maintenance; this van never skips a beat!
MPG: 20
Storage (width x height): 70.2″ x 56.9″
Engine type: Petrol
Price: $38,000
The Ford Transit handles smoothly and boasts a high cargo capacity and good safety features, including ABS and driveline traction control, but some owners report reliability problems. "We have eight of them, and they all have issues," writes an HVAC shop owner from Illinois. "Mine has only 19,000 miles, and the transmission is horrible already." Another owner from South Carolina says, "I like it. Only flaw is the emergency brake between seats".
MPG: 15
Storage (width x height): 73.6″ x 65.4″
Engine type: Petrol
Price: $31,000
The van with the fewest recommendations from our readers is the Dodge ProMaster. The sticker price and cargo capacity might not look bad on paper, but reliability issues and mechanical problems are what kept the ProMaster from winning over owners. A New Jersey HVAC shop owner writes, "ProMasters are the biggest hunks of s*%t! We had a few in our fleet, and every other week, they were down, and that's not counting the recalls." Another HVAC shop owner from Toronto added,
"We have three ProMasters, all have problems, and one has been at the dealer for a month".
Service/Maintenance Vans (City Vans)
MPG: 21
Storage (width x height): 66.3″ x 53.8″
Engine type: Petrol
Price: $31,000
With the Metris, Mercedes Benz cleans up nicely, as far as the service and maintenance van category goes. With its high performance, wealth of features, and reliability, the Metris balances out the relatively high maintenance costs.
"We love our Mercedes… the maintenance is expensive, but maintenance intervals are longer. Gas mileage is way better. And, they last longer, so the return on investment is worth it," writes an HVAC shop owner in Atlanta. Another HVAC shop owner out of California puts it concisely, "They are sweet!"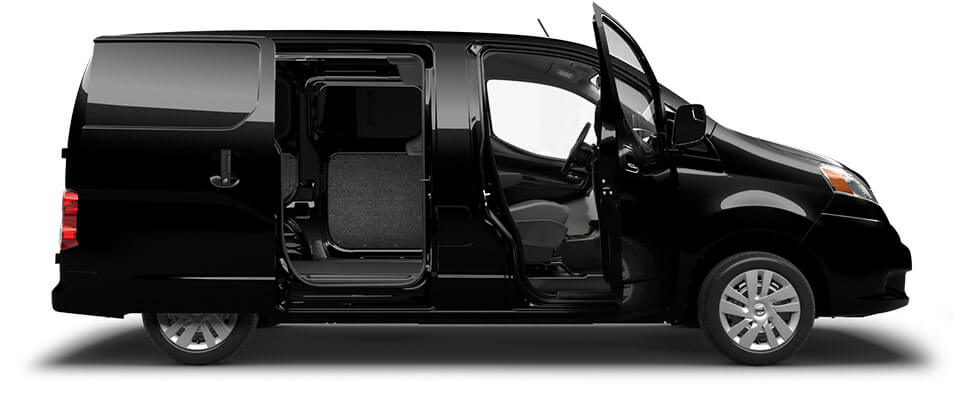 MPG: 24
Storage (width x height): 54.8″ x 53″
Engine type: Petrol
Price: $23,000
If you don't need a huge amount of cargo space, the Nissan NV 200 can be a great buy, with excellent gas mileage and a low base price. Our readers had lots of good things to say about it. "We had two, including one with shelving, ladder racks and a conduit box, and one without that we used to pick up orders as needed. They are great for residential service calls," writes an HVAC shop owner from Louisiana. An HVAC company owner out of Oregon says,
We are buying NVs as our new go-to. They drive the best, and blow away the others' warranties. Guys are all envious of the guy with one.
MPG: 24
Storage (width x height): 48″ x 53″
Engine type: Petrol
Price: $25,000
With a low price, good fuel economy, and driving stability enhancement features, the Chevrolet City Express proves itself to be a good choice for anyone in need of a van on the smaller side. "I love our City Express; it's all racked out inside," writes an HVAC company owner based in Illinois. "It's mostly for service, but still has room for a furnace or small air conditioner". Another HVAC shop owner from Oregon raves,
My '07 Express, bought new, has never let me down, just regular maintenance and service, no major repairs or breakdowns ever. Just rolled 150k on the odometer.
MPG: 21
Storage (width x height): 60.4″ x 51.8″
Engine type: Petrol
Price: $27,000
The Ram ProMaster City may not stand head and shoulders above the rest of the vans on this list, but it meets solid benchmarks for capacity, traction control, reliability, and fuel economy, at a reasonable sticker price. "They are tight on space, but you can't beat the mileage". Writes an HVAC business owner from Oregon. However, some drivers report clunky shifting and a tendency for the van to lean when cornering.
MPG: 20
Storage (width x height): 48.3″ x 49.7″
Engine type: Petrol
Price: $27,000
Last, and certainly – according to our readers – least, as far as recommendations are concerned, is the Ford Transit Connect. The gas mileage isn't terrible, but it comes with a fairly high price, for the smallest cargo space on this list, and many drivers report issues with reliability. "Will not buy any more Transits. They don't compare to the ProMaster yet cost more and require more maintenance so far", writes an HVAC shop owner from Oregon. An HVAC manager out of Ohio puts it bluntly, "Absolutely not! All but worthless. If you put shelves in it, that's it. It's full".
The Reviews Are In
If you've got the budget for it, Mercedes is likely to provide the best overall quality for both heavy-duty and light van requirements. However, if you don't want to invest that much in the initial purchase or in ongoing maintenance, there are plenty of other viable options.
The vans you and your employees drive say a lot about the standards of professionalism your company adheres to. Plus, drivers appreciate a reliable, well-made vehicle that handles well and makes them feel safe on the roads. When it's time to add to your fleet, make sure you've done your research to ensure you choose the right vehicles for your company.
 (7 votes, average: 3.57 out of 5)
If you need to expand your business or attract more customers give seelutions a call. seelutions is a leader in
contractor marketing
. seelutions specializes in Contractor SEO, Plumber SEO, HVAC SEO, Roofer SEO, Landscaper SEO and Home Builder SEO.